13th World Meeting on Pharmaceutics, Biopharmaceutics and Pharmaceutical Technology
MEGGLE joint forces with the company Solid Development Consulting GmbH in order to work on the following topic:
"Elastic properties of co-processed excipients and their corresponding physical admixtures, evaluated by ultrasonic-measurement system KIM"
The result is a very interesting poster which will be presented at the PBP World Meeting in Amsterdam.
If you are interested in this topic, we would be very pleased if you contact our MEGGLE expert Dr. Franz-Karl Penz via our contact form.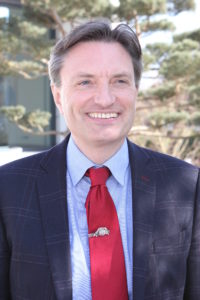 Dr. Franz-Karl Penz
Head of Application Technology & Innovation
[contact-form-7 404 "Not Found"]
The conference is a continuation of the highly successful series of scientific meetings held so far in Budapest, Paris, Berlin, Florence, Geneva, Barcelona, Malta, Istanbul, Lisbon, Glasgow, Granada and (due to the COVID crisis) in a virtual format in 2021. This conference series is gaining momentum among pharmaceutical scientists: with nearly 1000 abstracts submitted and more than 1300 attendees, it has become an established major event attracting scientists from all over the world.
More information about PBP 2022 under: https://www.worldmeeting.org