NEW from MEGGLE: 
InhaLac® 180 – portfolio extension with a milled lactose grade!
MEGGLE´s extension of the InhaLac® product family. The portfolio of milled lactose for DPI applications is completed by the blockbuster product InhaLac® 180. It features the frequently requested particle sizes of x10 = 5 – 25 µm and x50 50 – 100 µm.
InhaLac® 180 is tailored to dry powder inhalation (DPI) applications with a highly uniform particle size distribution (PSD) of X10=5-15µm, X50=50-100µm, and X90=120-160µm and characterized by the typical flow and surface characteristics of milled lactose.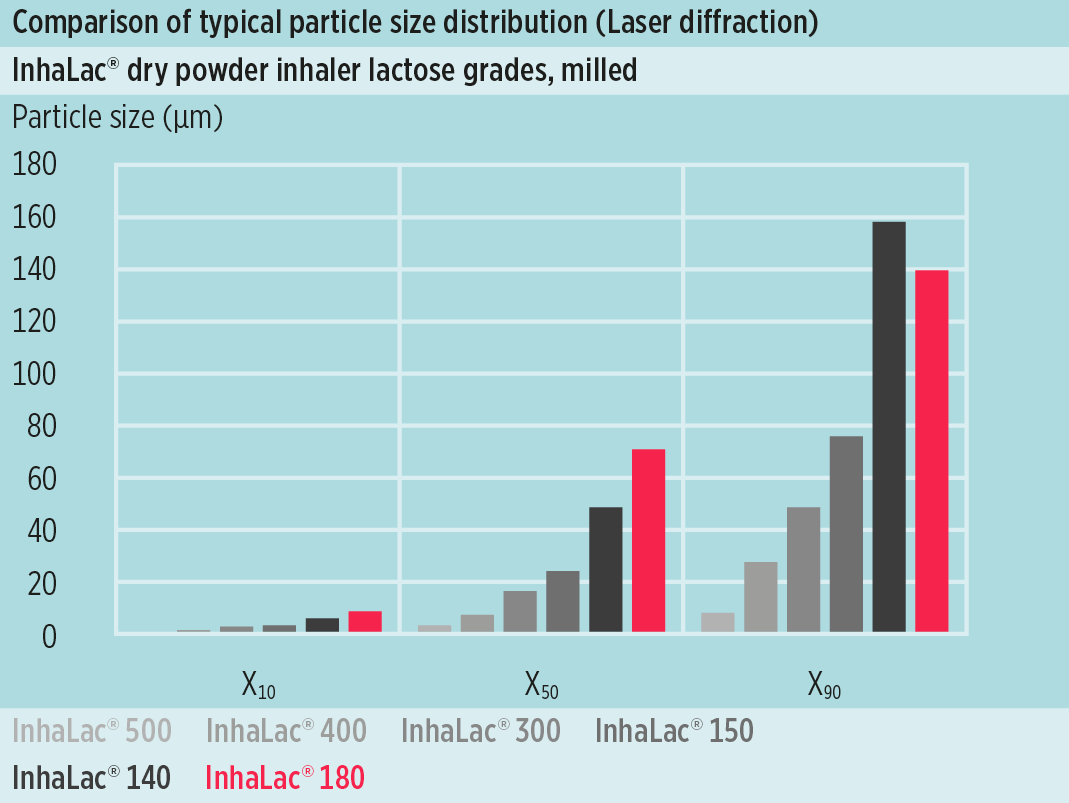 Benefits:
A broad spectrum of particle size distributions

High storage stability

Highly controlled and homogenous powder characteristics

Highest microbial quality including low endotoxins
Application:
InhaLac® 180 is a milled lactose suitable for use in pulmonary and nasal drug delivery.