MEGGLE Excipients & Technology at Drug Delivery to the Lungs (DDL) 2019 in Edinburgh!
Pharmaceutical lactose specialist MEGGLE Excipients &Technology (MEGGLE) will attend the DDL Conference 2019 in Edinburg to present two new products suitable for use in pulmonary and nasal drug delivery.
MEGGLE Excipients & Technology rounds up the portfolio for dry powder inhalation with the new milled lactose grades InhaLac® 140 and InhaLac® 150. The two new inhalative lactose grades with specific particle size distributions are characterized by the typical flow- and surface-characteristic of milled lactose grades. This provides an additional tool for the formulator to tune and optimize the performance of the DPI product. As middle-sized milled carrier lactose, InhaLac 140 and InhaLac 150 are suitable for use in pulmonary and nasal drug delivery.
More information at DDL 2019 and https://www.meggle-pharma.com
Drop by at our booth 224 to learn more about our high functional excipients.
DDL 2019 – Opening hours
December 11th 2019 – 11:00 – 18:00
December 12th 2019 – 09:00 – 17:45
December 13th 2019 – 09:00 – 13:00
Download the Full Programm [pdf]
Venue:
DDL Conference 2019
EICC,
The Exchange Edinburgh,
Edinburgh,
Midlothian,
EH3 8EE,
United Kingdom
​​​​​​​Further information on the conference venue:
http://www.eicc.co.uk/
Tickets – DDL 2019
Simply click here to buy your ticket via the official website!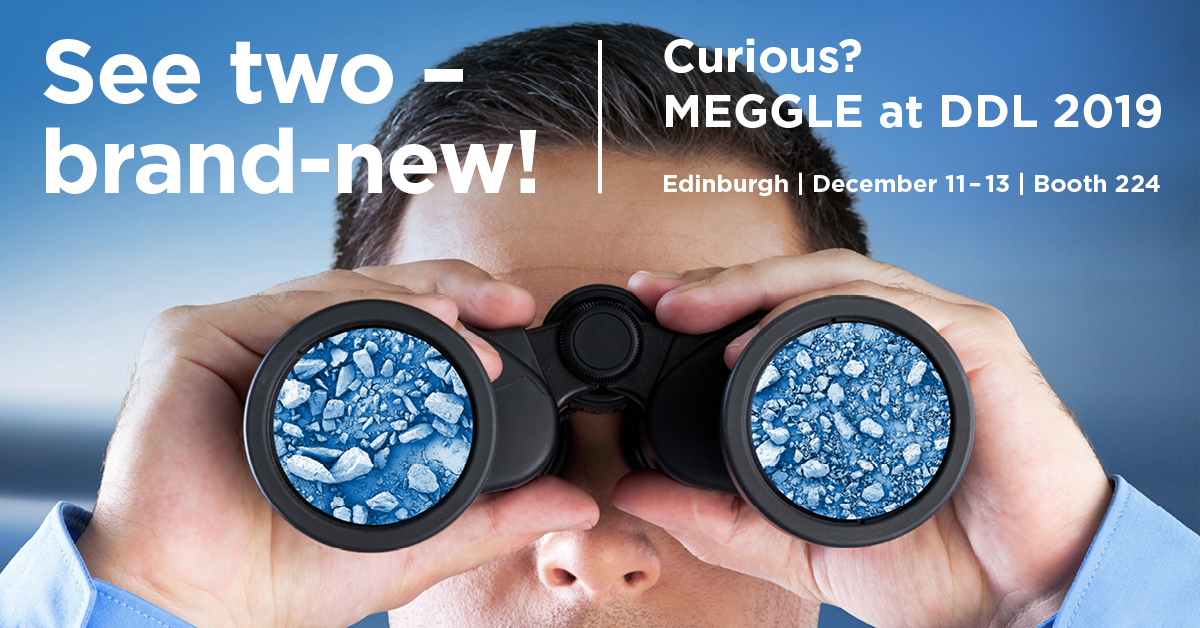 Let´s meet in Edinburgh
If you would like to meet one of the MEGGLE staff during CPhI worldwide in Frankfurt, please feel free to contact us via service.pharma@meggle.de in order to set up a meeting.