MEGGLE Excipients & Technology at CPhI worldwide 2019 in Frankfurt.
Pharmaceutical lactose specialist MEGGLE Excipients &Technology (MEGGLE) will attend the world´s largest pharmaceutical exhibition – the CPhI worldwide 2019. CPhI Worldwide houses six zones representing each stage of the pharmaceutical supply chain – from APIs, machinery and packaging to outsourcing and biopharmaceuticals. Uniting over 45,000 visiting attendees and 2,500 international exhibitors, CPhI Worldwide is the place to network and source cost-effective pharma solutions from all over the world – in just 3 days, under one roof.
Drop by at our booth Hall 10.2 / Stand 102A90 to learn more about our high functional excipients.
Trade show days – Opening hours
November 5th 2019 – 09:30 – 17:30
November 6th 2019 – 09:30 – 17:30
November 7th 2019 – 09:30 – 16:00
Local time
The local time zone is GMT +2
Venue:
Messe Frankfurt
Ludwig-Erhard-Anlage 1
60327 Frankfurt am Main
Registration – CPhI worldwide 2019
Simply click here to register via the official website!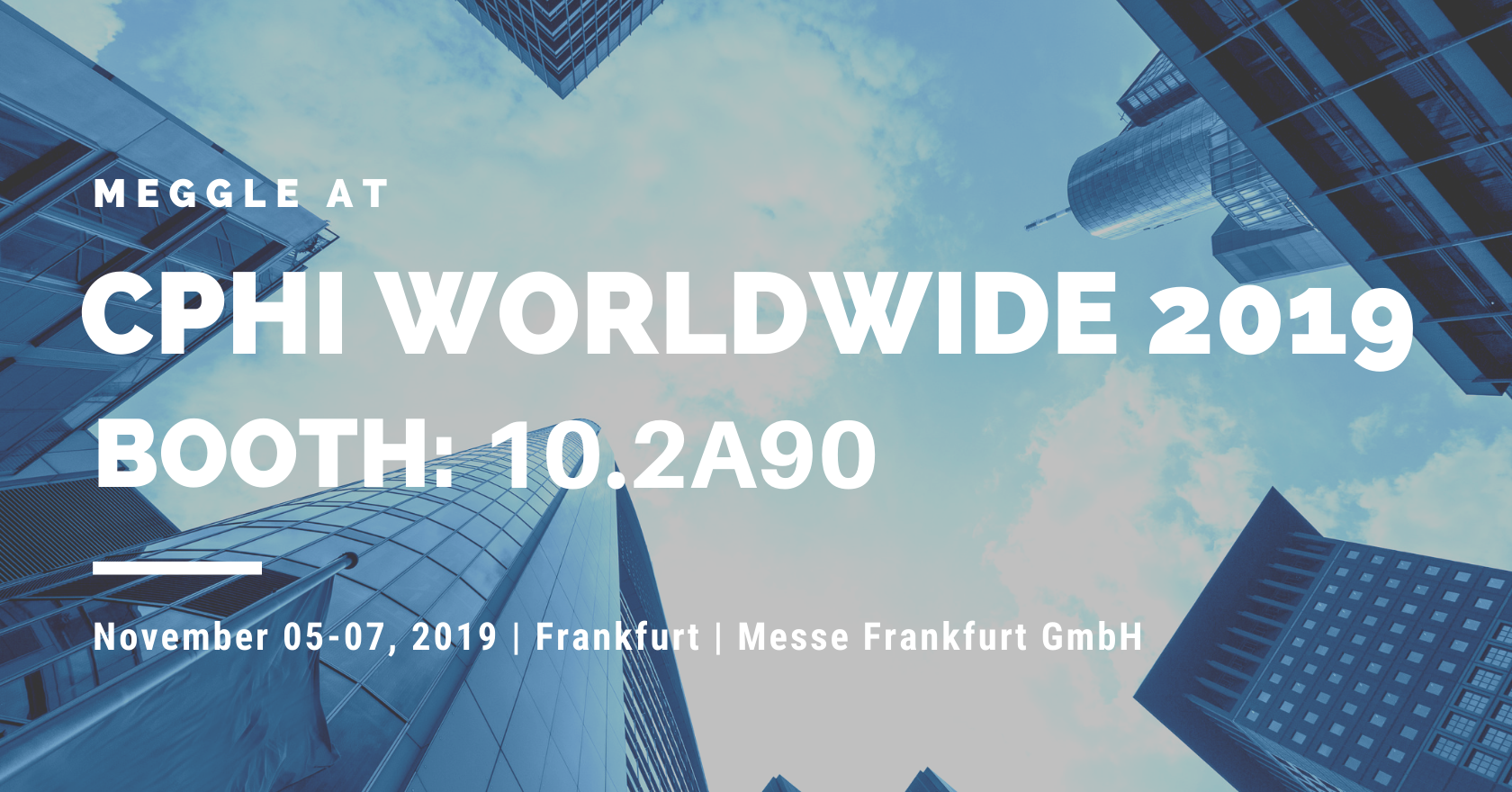 Let´s meet in Frankfurt
If you would like to meet one of the MEGGLE staff during CPhI worldwide in Frankfurt, please feel free to contact us via service.pharma@meggle.de in order to set up a meeting.